Another fact about me, I love New Girl. Jessica "Jess" Day is truly my spirit animal. She's what I aspire to be... quirky, retro and inspiring. I'm going to give you, my beautiful readers, 5 things about Jess that I try and embody in my everyday life. Annndddddd, go.
☀︎☀︎☀︎☀︎☀︎☀︎☀︎☀︎☀︎☀︎☀︎☀︎☀︎☀︎☀︎☀︎☀︎☀︎☀︎☀︎☀︎☀︎☀︎☀︎☀︎☀︎☀︎☀︎☀︎☀︎☀︎☀︎☀︎☀︎☀︎☀︎☀︎☀︎☀︎☀︎
1.
Jess accepts who she is:
If you read my blog, you know that I have had struggles in my life with embracing who I am. Jess is truly the weirdest person ever, however she completely embraces her weirdness. From her funky outfits, to her awkward phrases, Jess is always going to accept who she is.
2. Jess admits to her faults: We as humans are automatically inclined to shy away or get defensive when we know we did something wrong. Well, I know I do. Jess, takes a mental inventory of her life all the time, and can admit when something is wrong, or she isn't at her best. I need to work on that, sometimes when my best friends try and talk to me about things that need to be changed, I get really defensive at first, and I try to combat them by reasoning, however, I need to accept their feedback with open arms and move forward and work on myself based on them.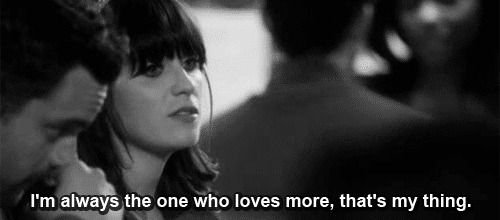 3. Jess is random as he!!: Ok, this one hits home for me because I suffer from the most severe A.D.D. and everyone who knows me knows it. Jess literally says anything that comes to her mind, whether it hurts your feelings, makes you go "Huh?" or makes you shake your head in wonder. I've definitely learned to just go with it, and whatever comes out of my mouth, I hope it doesn't offend. It usually doesn't, but on the chance that it does, my bad.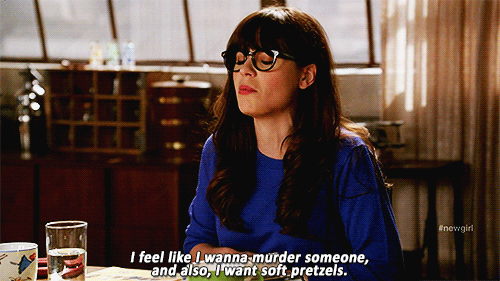 4. Jess is a good friend: If you actually watch New Girl, you'd know that Schmidt, Winston and Nick are pretty much the suckiest people alive, however, Jess is still an amazing roommate and friend for them. I definitely want to be a better friend, I honestly feel that that's something that I'm always working on. Some of my friends aren't too happy with me at this moment, so if I seriously hone in on my inner Jess, I think it will help me be a better friend.
5. Jess plays by her own rules: An unemployed Pre-K Teacher, Jess' life isn't really carpe diem. That's my mantra, so I can't relate. I can, however, speak on playing by my own rules. What's mine is mine, no if's, and's or but's about it. One thing I can honestly say about life is, it's too short for you not to do whatever you want to do. Good job, Jess. Keep playing your own game!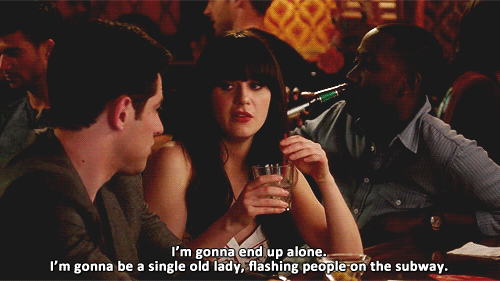 ☀︎☀︎☀︎☀︎☀︎☀︎☀︎☀︎☀︎☀︎☀︎☀︎☀︎☀︎☀︎☀︎☀︎☀︎☀︎☀︎☀︎☀︎☀︎☀︎☀︎☀︎☀︎☀︎☀︎☀︎☀︎☀︎☀︎☀︎☀︎☀︎☀︎☀︎☀︎☀︎
This post was definitely random, because I've been binge rewatching New Girl on Netflix. However, Jess really does remind me a lot of myself, so it still makes sense. I think we all need a little bit more Jessica "Jess" Day in our life! If you haven't delved into New Girl, you are seriously losing at life. It's quite the hilarious show, and it will always keep you wanting more.
As always, thanks for reading!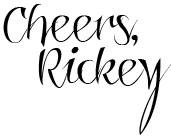 P.S. These gifs aren't mine, for the link to the BuzzFeed post, click
HERE