SO, my music taste can't really be defined. If you name an artist, and I've at least attempted to listen to them, I'm able to make an opinion. Being a former choir boy, jazz saxophonist, and classical pianist, I can say that I have had an life-long love of music. I was like 8 when I started listening to the music that I liked. Of course growing up with heavy influences in gospel, Spice Girls, Britney Spears, and Destiny's Child, I'm impartial to music that expresses female dominance and empowerment. The first album I spent my money on was Kelly Clarkson's sophomore album, Breakaway. Breakaway meant so much to me as a young 8 year old. First from the album cover, where Kelly's hair is disheveled and her hands are somewhat covering her ears. Honestly, that was my entire emotion as a child, more specifically the ages of 8 to 13. "Since You Been Gone", "Breakaway", "Gone", "Walk Away", and baby "Behind these Hazel Eyes", ALL bops, ALL consistently played on my Walkman. Why did I feel so emotionally attached to those songs as an 8 year old child is something I will have to talk out in therapy, but regardless, Kelly Clarkson is and always will be an amazing vocalist.
I have ten songs, right now, that I've loved for a while, but in silence because my friends don't really listen to them except for when I force myself onto the aux cord or bluetooth. I'm going to list the song, with a link on Spotify to listen to it, in hopes that you find a new song to love, or at least think about. Here we go: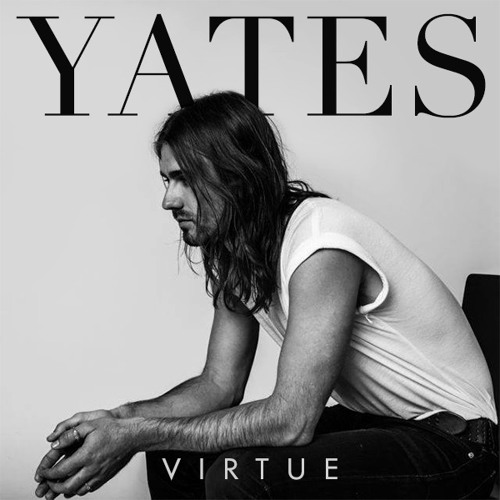 1. Virtue (Plastic Plates Remix) - Yates
|
PLAY ON SPOTIFY
So, I first heard this song while working at H&M, which was such a happy point in my life. Regardless, I would do my usual strutting around the sales floor, finding the homes of the discarded garments from the dressing rooms. And one day, this tune comes on. There were certain parts of the store that were more audible than others, and when this song would play, I'd make sure to find my way to those. This song is a remix, and after Shazaming during work to find this remix, I quickly went to find the original. The original is a slower tempo, and much more melodic. The remix, however, is a BOP! The song starts with a Coldplay-esqe beat, and has a brief introduction until Yates' voice is delicately laid on top of the beat in perfect time. He gets halfway through the first verse and snaps are added to the upbeat. The chorus adds softs harmonies on his accent words and phrases. The groove of this song is infectious, it's honestly my favorite part. I'd have crazy visions in my head about runway to this song and internally gag everytime. It's always Naomi walking to this that gave me my life, or Giselle. Take a listen, you won't regret it.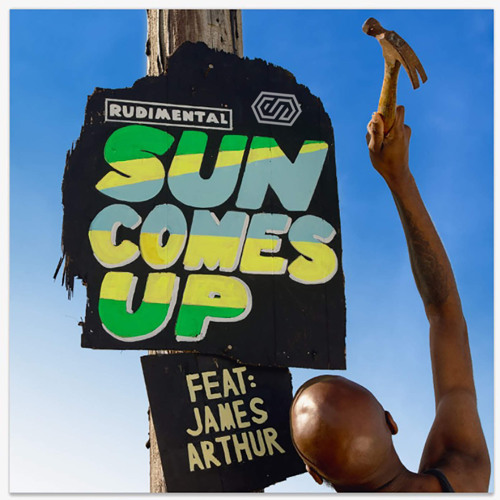 I think I discovered this song on Apple Radio, one day when listening to Disclosure Radio. I like this song for a lot of reasons. The first being that I have a slight fascination about songs that discuss struggle, and that's the entire song essentially. I think it's because overcoming struggle is something that everyone deals with and can relate to, and it's not overly sexy so we can hear the message of the song instead of the innuendo, because there isn't one. James McArthur's voice is pretty powerful and his lines of, "I ran through the blisters at night, I laughed till I cried, and I ran till my feet couldn't run no more." I haven't really done any of those things, except laughing till I cried, but I understand figuratively what he means and I am right there with him. The beat isn't too shabby either, and the song cresendos in the perfect places to make me feel really inspired, like the sun is acutally coming up on the hardships of my life.
3. G.U.Y. - Lady Gaga
|
PLAY ON SPOTIFY
Artpop is easily one of my favorite Lady Gaga albums. Mainly because of the songs, it was weird, it was different, it was Gaga. She really talked about fashion and glamour during this album, but she also talked about being female and a woman's place in society. For instance, in the song G.U.Y, which stands for "Girl Under You" (You ain't slick, Gaga), she talks about her female domination of her male partner during sex, and ultimately in life itself. The introduction is almost like an emergency siren at camp, because once it blares, it completely grabs your attention. She starts the song off with salutations from Eros, the God of Sexual Desire, who she also lets us know is son of Aphrodite. I appreciate her little Mythology lesson and her use of Greek Mythology throughout the album, very nice detail. The beat drops and it's this sickening robotic technobeat that just gives me everything I need from the first downbeat. I acutally think Lady Gaga sampled Judas on this song, because as I keep singing the beat in my head, it's giving me Judas. I completely empathize with Gaga in this song, and I STAN for the lyrics as well as the visuals. The visuals for G.U.Y. entail an 11 minute film that encompasses bits from Gaga's songs Artpop and Venus, with Lady Gaga being a phoenix who rises after a war. Ultimately, Gaga is taken home which is the Versace mansion and takes over as the queen and slays my entire existence with a 40 inch bleach blonde wig, Versace galore, and a moment where she has no eyebrows and no one can tell me she isn't a goddess even with no eyebrows. I stan for Gaga, but BAYBEH, after this... I'll forever stan for my queen Gaga.
Ok, if you know any morsel of information about me or generally anyone in the world, it's that I/we love Pharrell Williams. I know I'm starting off on an interesting note, but Pharrell adds this signature groove to every single song he produces. It's never anything that doesn't fit into the vibe or the composition of the music. Last Kiss by OverDoz. is surely applies to the long list of Pharrell-added pieces of musical genius. This song has a complete soul train vibe that's initiated with the Bass drum and the cowbell in the beginning of the song. Then before a guitar or any other musical instrument enters the mix, there's about 5 different voices that all contribute to the instrumental of the music. When the beat drops and the bass, guitar and piano come in, you here Pharrell's familiar and signature voice say a big "HEY". That "hey" along with the other voices make the song somewhat random, but are still placed so well that it all makes sense with the music and becomes familiar, and honestly my favorite part of the song. The song is a tale about how the members of OverDoz. in their respective relationships realize they aren't ready for love at a young age. Not getting a last kiss is, to them, an indication of the closure that wasn't brought to a relationship. I can relate, somewhat. I've only ended one romantic relationship, however, not having proper closure led me to longing for that person again. Not to say that having closure wouldn't have done the same thing, but not having it sure did make me yearn for a last kiss. This song is a BOP, as all of these songs are, and I highly recommend it to get over your past relationship and know you're probably hard to get over as well.
The final song has come, for this round at least. This song resonates with me more and more everyday. I wasn't the biggest Tyler, The Creator fan for the beginning of his career. I kind of stumbled upon his music with the song "Fucking Young" with Charlie Wilson. I thought, "Ok, maybe I'll give this guy a listen." A lot of his music was interesting to me because he talked a lot about how his "friends" would call him soft or gay, or even behind his back. I always kind of thought he was gay because he would talk about being called gay so much. WELL, when Flower Boy came out I was pleseantly surprised to see a more softer and vulnerable side of Tyler. I listen to albums fully, but when this song came on, I had to listen about 5 times before I was fully satisfied and had gotten over it. The song samples Delite's "Groove Is In The Heart", which was pointed out to me by my best friend Daniel. The song is bratty, it's in your face, and it's a declaration to toxically masculine men everywhere that Tyler has NO TIME for you. Tyler, so perfectly in this song, actually confirms my belief on his sexuality with the simple line, "This next line will have them like woah, I been kissin' white boys since 2004." Hearing that for the first time I stood with my mouth agape in pure satisfaction. Everyone around me screaming and being all surprised. I quickly changed my emotion to say, "I knew it all along, only the boys who liked me were the ones that talked about me in school." This song is also important to me because it gives me a new feeling every time I listen to it. Something gets added on the list of things I don't have time for every time. It's envigorating, it's exhiliarating, and it's cleansing all at the same time.
These songs could be very popular, but I'm sure they aren't judging by the songs that play on the radio. I know for certain that I like music that plays on the radio, but I prefer to find the gems of albums and from artists who don't get the shine for the music that makes ME lose my cool. Alas, there will be more songs, and I will find them and write my opinions/reviews of them. Hope you enjoyed these, and PLEASE add them to your library, just so I know that they are cherished by someone other than me.
Until next time,
Rickey